Cardio Equipment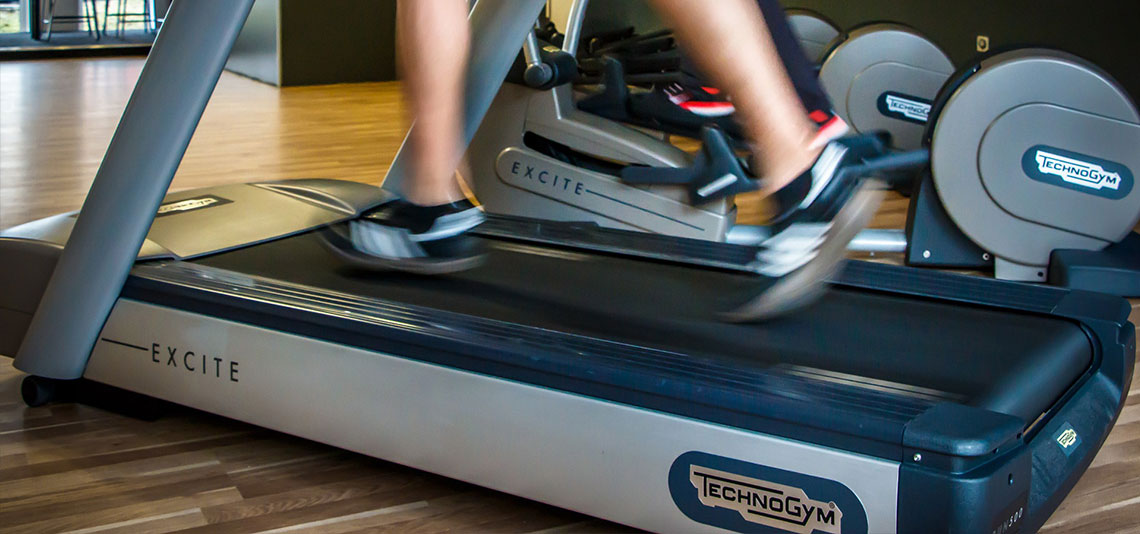 If you're looking for high-quality, durable cardio equipment for a commercial or apartment gym, then you've come to the right place. Not only do we stock a range of cardio equipment from different vendors, but we can provide you with a full installation service too.
Our Cardio Equipment
Treadmills
The humble treadmill has been with us for a long time and will remain a staple of gyms for years to come. Our treadmills can be adjusted with a range of settings and come with heart rate monitors that enable exercisers to get the most out of their workout sessions.
Our treadmills run from entry-level (for those working to a budget) all the way up to super-premium, for people who want only the very best experience. Many treadmills that we stock come with soft deck cushioning, helping to avoid annoying injuries like shin splints. With us, you can also get treadmills with large, easy-to-understand displays, allowing exercisers to customize their workouts in any way they see fit, whether they want to do a set program, interval training, or adjust the speed or incline manually.
Elliptical Cross Trainers
No new gym is complete without an elliptical cross trainer. These machines offer the best of both worlds: a fabulous cardiovascular workout with minimal impact on the body, making them great for people with joint problems.
With us, you get a choice of a vast range of cross trainers, running from basic models all the way up to the most advanced. Top-of-the-range models are biomechanically engineers to ensure that an exerciser's body remains in the correct position throughout their workout and come with great warranties, should you run into any problems. Elliptical cross trainers are designed to take years of daily use, making them ideal for commercial gym settings too.
Stationary Bikes
With us, you get access to both regular and recumbent stationary bikes, depending on the needs of your gym. Bikes not only provide a great platform to improve cardiovascular fitness, but many models also come with entertainment features, such as full-color screens. Now you can exercise while watching TV right there on the equipment itself.
Sometimes, the weather stops exercisers from going outside on their bikes. Traditionally, stationary bikes weren't a good substitute for the real thing because they didn't have the same feel as a regular bike. Now though, thanks to our fabulous range of equipment, you can get bikes for your gym that feel just like the ones you'd take out on the road.
Rowing Machines
Rowers help build both upper body strength and incredible fitness. Our rowers are battery operated, come with wireless heart monitors, and fold up easily for storage.
Stair Steppers
Steppers simulate walking up stairs and can be a great addition to your current cardiovascular equipment line up. Steppers can be adjusted to run faster or slower and tell exercisers how many floors they would have climbed, were they in a real building.
Don't forget, we can install any cardio equipment you order, so what are you waiting for? Start building your dream gym today.